In the previous parts, we've explored the various ways in which you can use ChatGPT to get work done.
But OpenAI's magnum opus is only the tip of this revolution.
To truly gain mastery over this field, we must venture beyond & explore some of the best AI tools for carrying out specialized functions.
Some of them were built on ChatGPT, some inspired by it and yet others are completely original & niche in their purpose.
Let's begin!
FuturePedia & TAAIFT
Before we dive into specific tools, do bookmark FuturePedia & There's an AI for That – both these platforms are free public directories of the latest AI tools for every purpose so make it a habit to visit them regularly to discover the latest tech in town.
PDF Reader AIs
Are you looking at long & dense PDF documents like scientific research papers, industry reports & analyses or complicated client contracts? What if you could "talk" to them?
From legal agreements to financial reports, tools like PDF.ai & ChatPDF bring your documents to life.
You can ask questions, get summaries, find specific information, draw insights, make comparisons and do so much more. It has a Chrome extension, too!
You can start with the free versions. If you max out your usage, create unlimited free accounts using this tool called 10minuteemail.net, which gives you a temporary inbox to sign up for trials & receive OTPs.
Scribe for SOPs
If you want to explain how something is done while onboarding a new employee or handing over your tasks to a colleague, it's best to be as visual as possible.
Scribe records your screen as you carry out tasks, then uses AI tech to capture relevant screenshots of the entire process & turns it into an automotive step-by-step manual or guide for you to share.
You can add your own instructions, links, and different screenshots or edit the process as you like. This makes knowledge transfer & tutorial making so much easier!
Try it here.
Fast-track your Learning
If you watch a lot of YouTube videos, the AI called Eightify will be your best buddy moving forward.
It's a Chrome extension that summarizes the best parts of the video so that you can skip to the juicy bits, and learn faster and more efficiently.
Fast-track your growth, eliminate language barriers & learn only the most important bits.
Writing with AI
Copy.AI generates entire blogs, captions, and other written material for you based on any given prompts & keywords. So in a way, it's a more specialized version of ChatGPT.
I must admit, I was very sceptical of this tool; I expected it was going to spit out crap.
But to my surprise, the blog outline it generated was pretty usable. The prompt I gave was "How Marketers can use AI," and you can see the results for yourself here.
Of course, it'll need refinement and lots of manual inputs. But this is so much better than starting from scratch. I don't have to break my head in front of a blank piece of paper anymore!
Their Insta caption tool is also handy. All you need to do is share what your post is about, and it'll spit out near-accurate caption options.
AI-Powered Video Calls
If you're a remote worker, you know the importance of having clear audio during meetings or any other business conversations, internal or external.
Krisp is an AI-powered tool that automatically enhances your voice on calls by cancelling out background noise, static, echo, and any other distractions, optimizing your volume & making your speech crystal-clear.
It will also generate call transcriptions & summaries for you. There is a better alternative for that specific feature, though and it's called Otter.AI so you can install that separately on your browser, too.
You can integrate Krisp with popular communication tools like Zoom, Google Meet, Slack & more. Just push the Krisp button & it'll seamlessly take over your PC's speaker as well as your microphone.
As teams go remote & global, this is one extension that'll prove to be very handy in the future! Try it out by clicking here.
Upscale any Image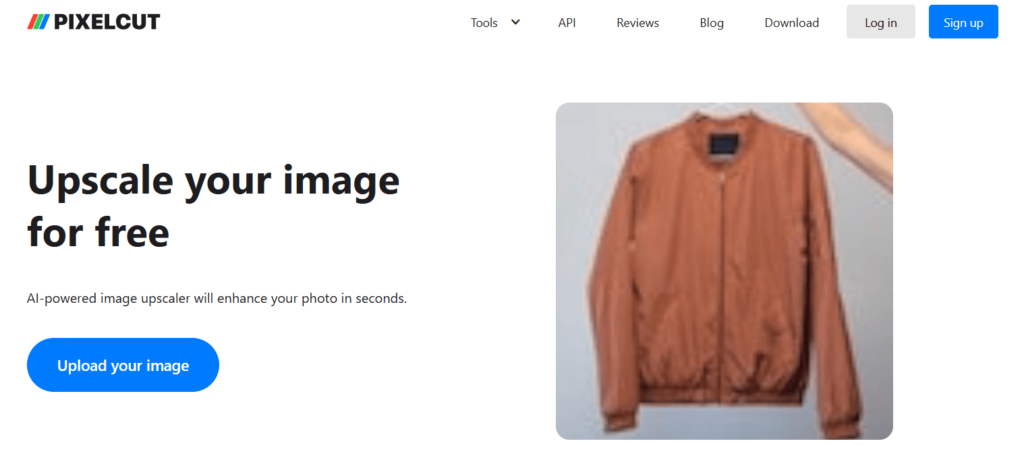 Has your client sent you a blurry image, insisting that you use it in your creative?
This AI image enhancer called PixelCut can help you upscale the quality to a fair extent. Its free plan allows you to upscale 5 pictures, but there's a hack for getting more.
If your usage is getting maxed out, just create temporary mailboxes using Temp Mail and you'll be able to use the free trial plan unlimited times by signing up for a new account. Just don't tell the cops about it.
Summarize Long Articles
Every job requires some amount of research, which can sometimes be a tedious, time-consuming activity.
You find yourself sifting through hundreds of articles, news reports blogs, and even scientific papers just to gather a few statistics that can be used in your caption or design to make a point.
If only you had someone who could summarize the content into a TL;DR format (Too Long, Didn't Read). That's what this tool does!
Paste the link to any written material and it'll churn out a decent summary of the whole thing. You can also ask it to highlight keywords.
Of course, you could copy the article's text & paste it in GPT to achieve the same result but this tool saves you that extra step.
It's currently free to use so do try it out!
---
Over to you
So that's how you roll with ChatGPT. I hope this little crash course gave you insights into how you can maximize the output from AI technology. If you liked this, please connect with me on LinkedIn & leave a comment with your feedback.
Want to go over everything again? You can revisit my larger crash course on ChatGPT, which is divided into 7 short parts: