Marketing can seem like a daunting field at first, but there are so many awesome websites and apps, that you can use to become a God of Productivity.
So here's a list of the most essential software (paid and free) from the marketer's toolkit. They will make your output faster, sharper, and more creative.
---
Cost: Free
The easiest way to start your podcast in a matter of minutes. Just record with the mobile app, add music & interludes, upload your Canva graphics for the Cover art, and launch it directly to Spotify.
You can also distribute to Google, Apple, and other podcast playing platforms.
Find out what kind of web platform (WordPress, Wix, JAVA, HTML), software, technologies, and back-end tools are powering any website in the world. It will also show you:
Plugins & third-party cookie trackers like Google Analytics or Facebook Pixel
Email or data capture machines
Font and media optimization tools
This is a useful research tool to check all the applications that your competitors are using to run operations, grow sales, and analyze data on their websites.
---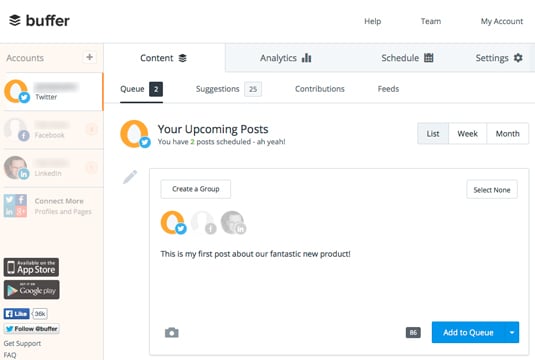 Cost: Freemium
This is a decent scheduling tool for LinkedIn, Insta, Pinterest, and Facebook. The Free Plan allows you to schedule a maximum of 10 posts per channel. And I think it only allows 4 channels only.
Unfortunately, this platform also doesn't have the functionality to publish carousels, so make of that what you will. I just use it for my LinkedIn, anyway. For other platforms, I go with Creator Studio and Later.
---
Cost: Free
This is Facebook's official backend tool for serious content creators and business page admins for FB/Instagram.
Schedule posts for Facebook, Instagram, and IGTV – all from your PC/desktop. Also, get access to post and page analytics data.
Alternatively, for FB/IG Stories, use the FB Business Suite.
---
Cost: Free
Download the PNG icon versions of updated emojis for various interfaces such as Android (WhatsApp), iOS, FB, Twitter, Samsung, and more.
---
Cost: Free
This tool was built after Facebook received slack from the public and governments for invasion of privacy and data-selling shenanigans. As part of their promise for greater transparency, you can now enter any business page and look at the paid ads that they are running across all formats, platforms, and regions (country).
This is a jackpot for performance marketers because we can track and research what campaigns our competitors are currently running, get inspiration for designs and copy, and tweak our ads to be more competitive in the market.
---
Cost: Freemium
Tired of changing the singular link in bio for your Instagram every other week?
Get a cool landing page that can house multiple links, contact details, embedded videos, and CTAs, timed offers (countdown), and many other dynamic elements!
So your users can perform multiple tasks instead of having to navigate from your homepage, which may lead to high bounce rates anyway.
---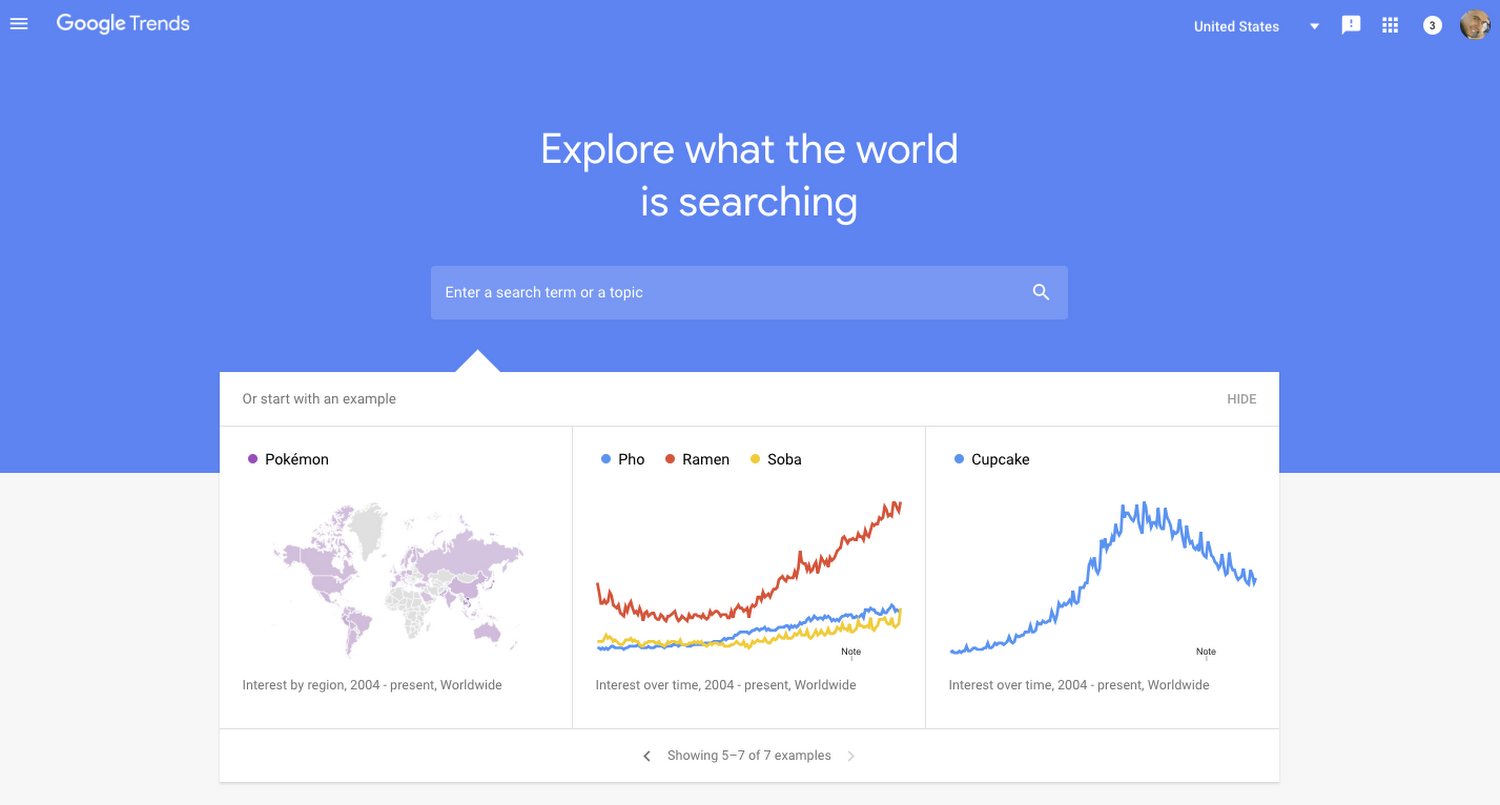 Cost: Free
A basic but powerful tool to analyze ongoing & historic search patterns over time, worldwide or in specific countries. See the search volume for each keyword and compare two or more terms. Also, see a list of trending queries and topics in your region.
This can inform your content strategy so that if you've missed any current events, you can catch up and publish content around it.
---
Cost: Free
If you're a freelancing marketer, you'll need to send official invoices to your client to ensure that you receive advance payments (as well as normal ones) on time. This serves as legal proof for the exchange of services for a price, as agreed upon by your clients.
Use this free invoice generator to create a professional bill with the particulars of your service. A good invoice has:
Header or official logo
Invoice number (for record)
Sender details (name, contact, PO address, GST number, etc.)
Recipient details
Bank account, name, IFSC code, etc. (where should the money be deposited)
Due Date
Payment terms & conditions (50% advance, 50% on due date)
Items (services provided with respective costs)
Discount or tax calculations
Special notes or T&Cs
---
Cost: Freemium
This is a lean but powerful video editor for your social media or website content posting. Enjoy cool features like resizing, layering, trimming, subtitles, text, graphics, audio edits, and timeline manipulation.
It can serve as a useful alternative to difficult software like Adobe Premiere Pro CC or DaVinci Resolve. You no longer have to open them up and wait for your files to render, especially when it's just a simple, quick-fire editing task. Kapwing is here to help you execute at light speed.
---
---
Cost: Freemium
Tired of constantly changing your Instagram/Twitter bio link? Now get a magic link that makes your Insta feed clickable. Your fans can click any of your individual posts & visit a webpage of your choice.
You can also create a menu list of buttons to redirect them to your main pages such as "Website," "Blog," and "Customer Service contact."
Having a dynamic link is useful for news sites, influencers, bloggers, and e-commerce businesses that feature different products or landing pages with each post.
The free version comes with small branding at the bottom, which I feel is bearable if you don't have the budget to buy the paid package from Later.
---
Mobile Friendly Checker (Google)
Cost: Free
Most of your traffic will come from mobile phones regardless of the industry you're in. So your website should be optimized for the small screen in terms of text, navigation, scrolling, and media usage.
Not sure if you've met that goal? Just Insert the URL into this tool to check for any issues so that you can troubleshoot them with your site admin/developers.
---
Launching a new brand or account? Check if a particular username is available on various domain extensions, social media platforms, and other websites/forums/apps all over the internet.
This research will help you decide on a brand name that is universal, consistent, and available for you across all communication channels.
---
Cost: Freemium
Instantly remove the background behind people or objects in JPEG images. You'll get a transparent PNG that you can place over other elements and backgrounds in your design or artwork.
This is a quick fix tool for graphic designers and any content creator working on PPTs, videos, posts, or websites.
---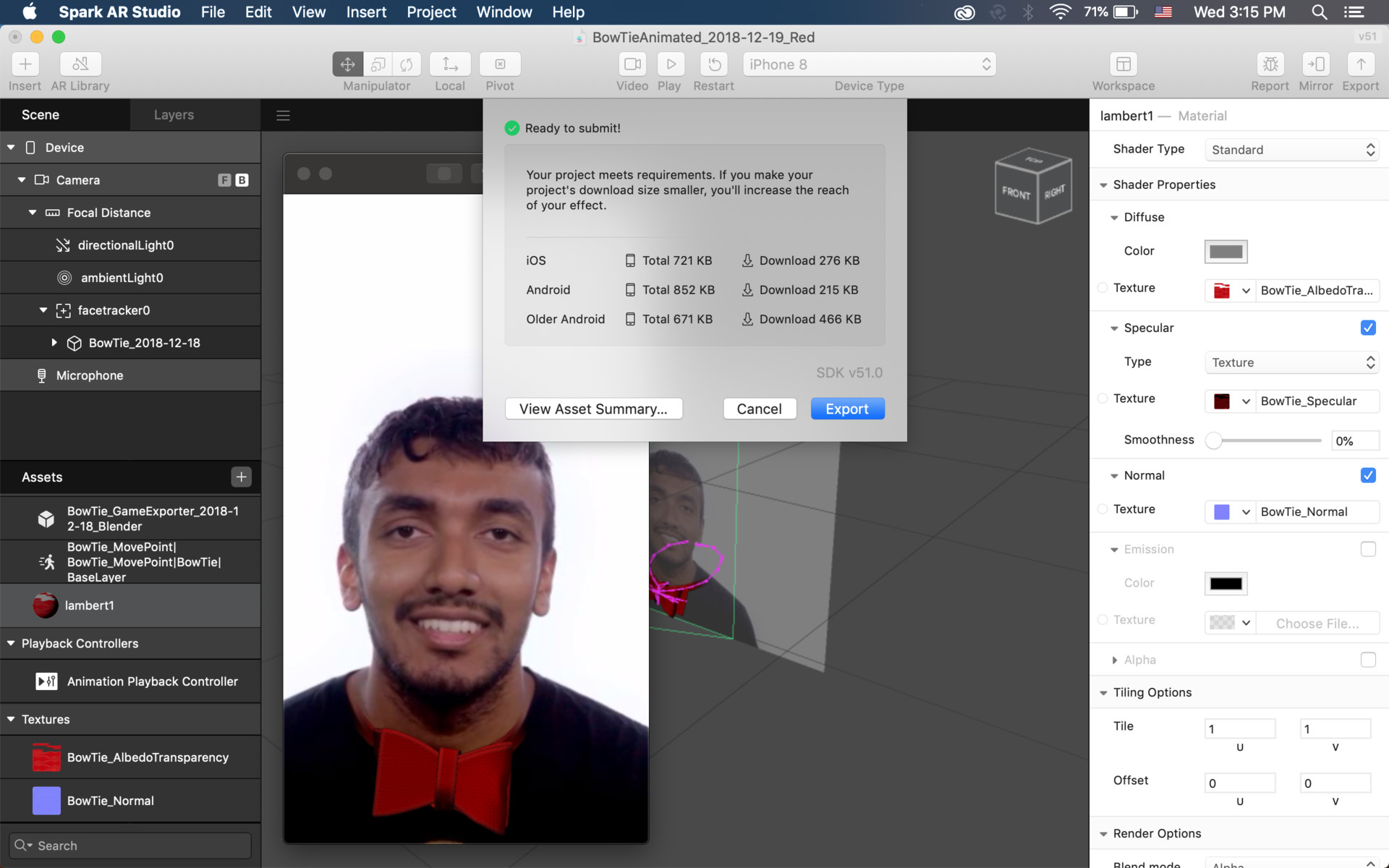 Cost: Free
Use Artificial Reality & face/object tracking to create those cool effects and games you see on Instagram or Facebook Stories. It's actually easier than it looks if you know where to look for the templates.
Try making these basic games for starters:
---
Cost: Freemium
Trello is a basic but effective tasks management tool that gives you a clear visual overview of all pending, ongoing, and completed tasks (such a view is called a "Kanban" board).
But for long-term usage, you should switch to a more powerful & comprehensive tool called "Notion," which acts as a notepad, library, wiki, project management board, and work hub – all in one.
Notion is your ultimate productivity tool for work & personal use too.
---
Cost: Free
Generate perfect clean screenshots of your tweets for posting on Instagram or LinkedIn.
Download the image, remove the background in Remove.bg, and then use Canva to add the tweet shot to a custom background.
---
UTM Tracking Link Builder
Cost: Free
It's like adding labels to books in a library so that you can sort them easily.
Add unique UTM tag parameters (Urchin Tracking Module) to your main webpage URL so that you can track the source (social media, Google search, paid ad) of incoming web traffic in Google Analytics.
These tags don't do anything to your URL in terms of usage and sharing, they're just additional extensions of identifying data.
This will help you analyze which sources or PPC advertising campaigns are bringing in what quality of traffic depending on the bounce rate & time spent on the page.
---
Conclusion
And that's it for our list of the most useful websites/apps that marketing professionals can use to speed up and maximize their output.
Which ones had you been using already and which ones were new?
Have more suggestions that are worthy of being added here? Let us know in the comments!